In the kitchen, there are hot and cold water supply lines to the sink, hot water lines for the dishwasher, and a cold water line for the ice maker. Leaks can develop with any of these supply lines but the most common problem in the kitchen would be a clogged drain. Grease and food debris can slow or completely clog your drain or cause problems with your disposal. Some drain cleaners can be corrosive and harm your pipes. Be safe and call Superior Plumbing (205) 664-4141 where no clog is too small or minor.
Plumbing Fixtures
The kitchen has seen many new ideas evolve from instant hot water at the sink, to water at the stove, and all the various new sinks installed in addition to the standard two-sided sink. Superior Plumbing can install the fixtures and faucets for your dream kitchen.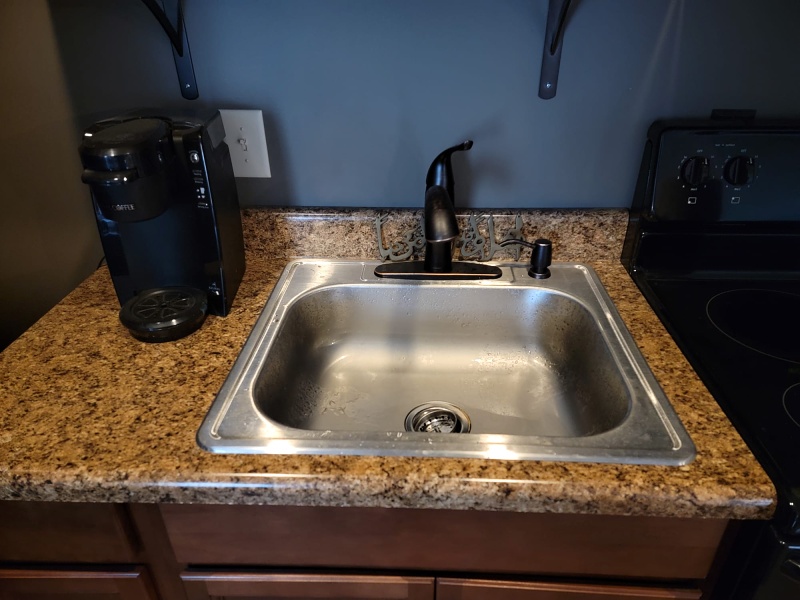 A hot water dispenser is like mini hot water heater. They only store about half gallon which is perfect for a pot of tea or instant food products.
The garbage disposal can be very handy in a busy kitchen when used properly. The disposal uses water and rotary blades to chop kitchen refuse.
Remember:
Always have cold water running while using the disposal. Hot water can dissolve fats and grease which sounds like a good idea except the fats then cool and build up inside of the pipes.
To keep the disposal running smoothly, never try to grind stringy vegetables or fibrous materials which can wrap around the blades. Some of these culprits are: artichokes, asparagus, celery, and corn husks. Although not fibrous, large quantities of pasta may stick to the blades which will also damage the motor.
Even foods that are safe for the disposal should be in small pieces.
Grind any citrus fruit peels to freshen the odor of your disposal.
Food that is not adequately ground or rinsed from the disposal can cause clogs.
Always run the disposal (if food is in it) before operating the dishwasher.
If you follow these guidelines, chances are you will avoid problems with your disposal.
There are different sizes of disposals. Make sure the one you select has the right horsepower to handle your needs. It should be installed by a licensed plumber who will make sure the pipes are clog free before installation.
If you are having problems with your garbage disposal, call Superior Plumbing And Drain (205) 621-4141.
Dishwasher odor may be the first sign of a clog*
Waste water in the bottom of the dishwasher
Water is slow to drain from the dishwasher
When the dishwasher drains, water backs up in the sink or disposal
*Odors may develop if the dishwasher is not used at least weekly.
Only used detergents specially designed for the dishwasher.
Choose powder instead of gel.
Don't buy the bargain brand.
The detergent has a shelf life.
With hard water or well water, use a rinse-aid
Periodically run a quart of vinegar through a wash cycle to clean, disinfect and deodorize.
If you have problems with clogs or leaks, call Superior Plumbing Inc. We are your plumbing professional for Jefferson and Shelby County.
Nothing cooks like safe, dependable gas. We will run your gas line piping and connections for your range top, stove, or grill. Superior Plumbing And Drain is licensed to inspect and handle all your gas line needs. Call Us Today (205) 621-4141.