An Experienced Master Plumber |
Superior Plumbing Inc.
Superior Plumbing & Drain is a locally and family owned company in Alabaster, Al. Our master plumber Robert Polk provides the highest quality plumbing services: leaking pipes repair, clogged drain cleaning, water heater repair and installation and much more. Call (205) 621-4141 for any plumbing needs.
Residential Plumbing Repairs
Your home's plumbing system can be compared to your body's circulatory system. Fluid must be able to move throughout without leaks or clogs. Our master plumber can handle all your plumbing needs from the water meter to the sewer connection plus every pipe and fixture in between - including the kitchen sink. Call our master plumber Robert for anything from minor leaks, annoying clogs, to major plumbing & drainage emergencies.
Plumbing Fixtures Installation
Thinking of replacing the dated bathroom fixtures or upgrading to the deluxe kitchen of your dreams? Are you curious about conserving water with the low-flow toilets or conserving electricity with a tankless hot water heater? We have the information you need. When you need an expert plumber in Alabaster, Alabama, call Superior Plumbing (205) 621-4141.
Plumbing services in whole Alabaster area
Our master plumber services whole Alabaster, Al area. Call (205) 621-4141.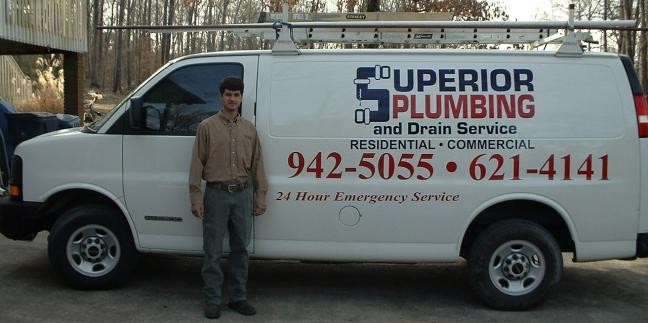 Why Superior Plumbing & Drain
Master Plumber On Each Job