Vestavia Hills Plumber | Licensed & Insured

Having plumbing problems at your house or business? Leaking or busted pipe? Your drain is stopped? Our plumbing company has many years of experience with any plumbing issues. Call our office at (205) 942-5055.
Superior Plumbing & Drain is a service company focused on high quality plumbing repair. We are a family business and locally owned. Customer satisfaction is a top priority for us.
If you are having leaking pipes, call Superior Plumbing, we understand it needs to be repaired as soon as possible, our plumbers will get to your house as soon as they can.
Plumbing Services in Vestavia Hills
Installation
Maintenance
Repair
Cleaning
Camera Inspections
Electric water heaters
Gas water heaters
Tankless water heaters
Installation
Repair
Plumbing Fixtures Installation
Plumbing services Vestavia Hills, Al
We proudly serve to Vestavia Hills, Al. Call our office at (205) 942-5055.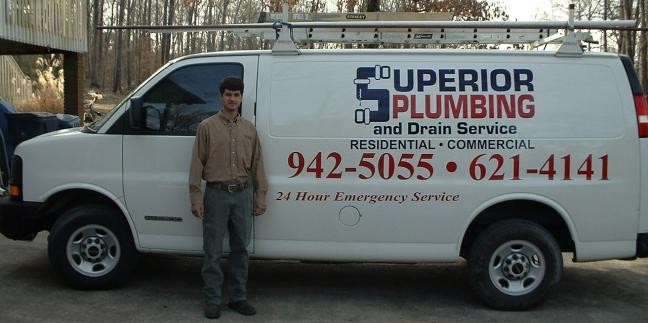 Superior Plumbing & Drain is
Over 20 years of experience
Fully licensed and insured
Family and Local Owned Business