Local Homewood Plumber |
Superior Plumbing & Drain
Are you eperiencing never ending issues with your plumbing system? Having leaking pipe? Your toilet, bathtup or sink do not drain properly or experiencing any other plumbing issue in Homewood, Alabama? Call our Master Plumber Robert (205) 942-5055 for anything from minor leaks, annoying clogs, to major plumbing & drainage emergencies.
Superior Plumbing & Drain understands that having plumbing problem is time sensitive issue that's why we will get to your house as soon as it is needed. As our client you get up front quote which is 100% gurantee when we finish the job. We also guarantee on-time service.
Homewood Plumbing Services
Plumbing repairs and plumbing maintenance
Plumbing fixture installations
Drain cleaning and sewer cleaning
Kitchen and bathroom faucets
Toilets, tubs, showers, and sinks
Garbage disposers and dishwashers
Sewer installation and sewer repair
Video camera inspections
Water heater installation and water heater replacement
Water heater repair and water heater maintenance
Water leak detection and water leak repair
Tree root removal
Trenchless sewer replacement
Pipe bursting
Re-piping
Polybutylene pipe replacement
Plumbing services in whole Homewood, Al area
Our master plumber Robert services whole Homewood, Al area. Call (205) 942-5055.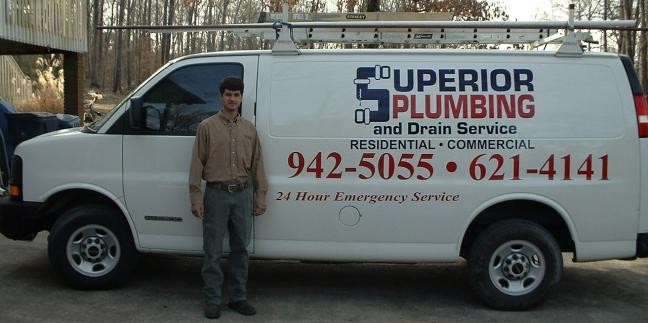 Why Superior Plumbing & Drain